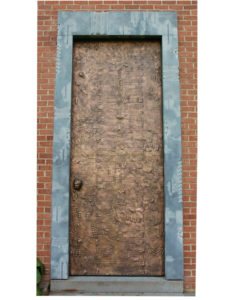 In our house in Montigny-leTilleul.
The front door of our house, like the Chair, is also functional.
It weighs 1.7 tons and opens with a particular plastician emotion, which is a plus with regard to other sculptures.
It is opened by a light manual push which creates the mystery.
As in the Chair, the spine is present and is the essential element, surrounded by its own symbols centred on the registers of the coded memory.
Martin Ankh